RELIGION
Breaking News: Nana Agradaa finally burns her gods – Photos
Former Fetish Priestess and now repented Patricia Oduro who was widely known as Nana Agradaa just recently got arrested by the State Security Operatives after money doubling and alleged fraudulent content was being shown on her Thunder TV.
However, it was also stated that she has been running her channel illegally.
Read Also;
Kwaku Bonsam reveals main reason behind Nana Agradaa's sudden repentance
Nana Agradaa now a born again Christian – Watch Video
Nana Agradaa celebrate her victory over Rev Obofour with an English Gospel Song – Video
Nana Agradaa few days after she was granted bail made a Press Conference whiles announcement that she has repented from all her bad deeds and also she has converted into Christianity and so from now onwards, she must be called Evangelist Patricia Oduro because she is now a preacher of the gospel.
In regards to this, many suggested that indeed if she has repented then she must destroy and burn all her deities and gods to prove to the Public that yes indeed she has repented but not just by mouth.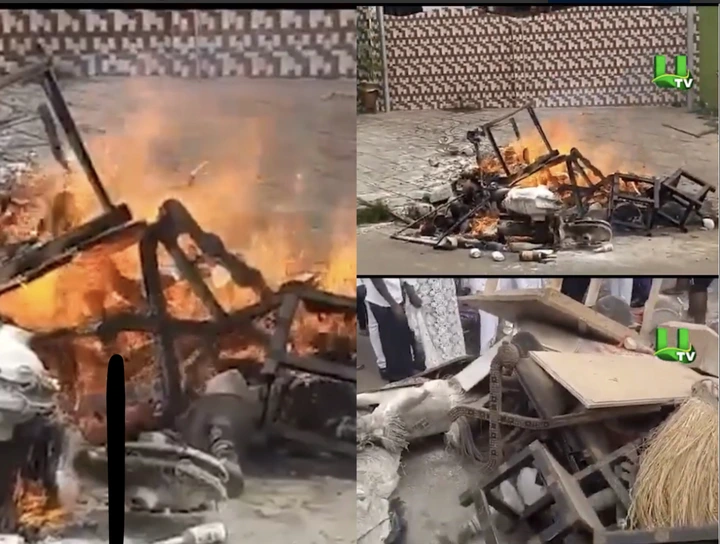 Lo and behold, Nana Agradaa has done the necessary action by calling upon men or God as they gathered her deities in-front of her mansion as they burnt them.
Nana Agradaa in the video sighted on UTV was seen holding the Holy Bible whiles in a delightful mood as her deities was being burnt.
Check out some scenes below;