Pure Water Company Producing Water Using Messi's Name Goes International [Photos]
The surprise of the year comes from a mineral water factory who have produced a satchet water, what we often call "pure water" in Ghana with a Messi branding.
The company used the name of the Argentine footballer Lionel Messi as the name of the mineral water with designs of PSG and an image of Messi himself on it.
One would have said it was made in Ghana, but no it wasn't made in Ghana. For where it is being made is unknown but we can say that it is being made by a French speaking country because the writing on the satchet water is all in French.
This is how far the Messi brand has gone, people making pure water in his name to attract customers.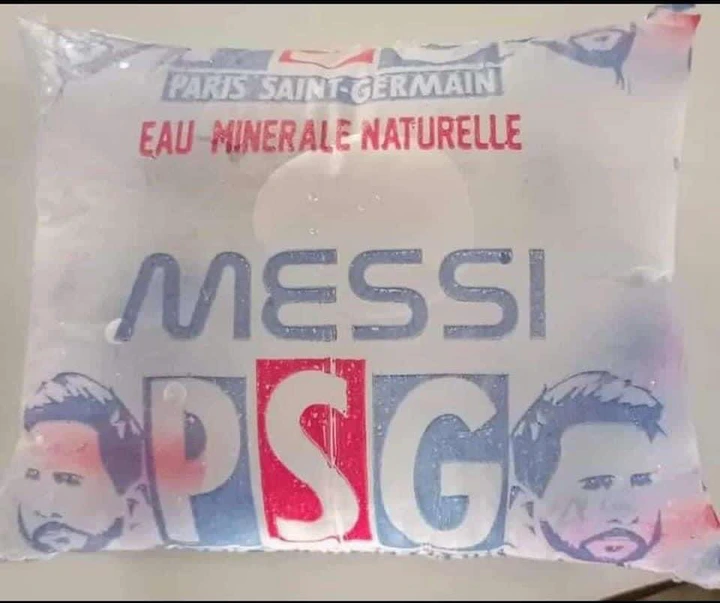 Post of Messi pure water online.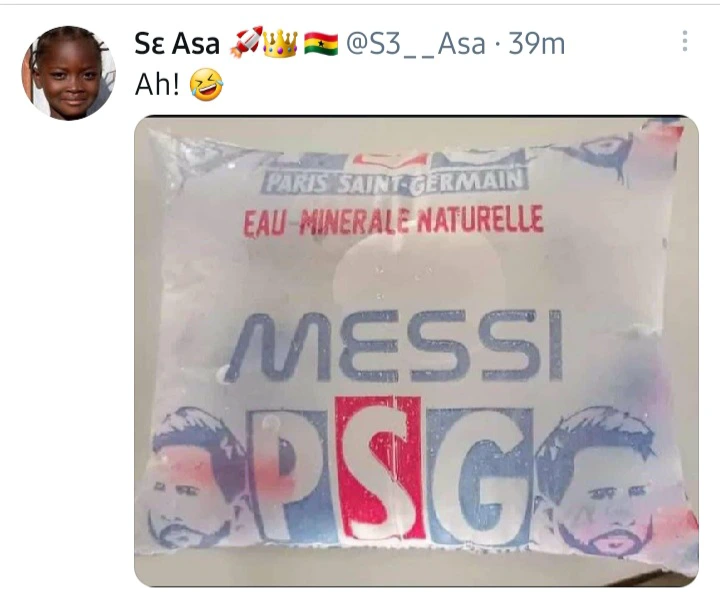 Even though the packaging wasn't that great, with the name Messi and PSG on it, it will sell more than the nicest packaged mineral water. This Messi transfer to PSG inspired so many things but to the extent that it is being used on a satchet water is something else.