Celebrities
#OccupyJulorbiHouse Protest: What Shatta Wale, Sarkodie, Stonebwoy, other celebrities said
The Democracy Hub organized a protest in Ghana on Thursday, September 21, 2023, with the hashtag #OccupyJulorbiHouse, to call for accountability, protest against the high cost of living, leadership failure to address economic issues, poor road infrastructure (#FixTheMotorWay), galamsey, corruption, and greed.
Even though the freedom to gather and protest is protected by law, the rally was sadly greeted with police brutality. Unarmed and fervent Ghanaians who had congregated at the 37 Trotro station early on Thursday morning were detained by the police, who are also accused of beating them.
Indignation over the occurrence spread on Twitter (now X), which just so happened to be a national holiday honoring Dr. Kwame Nkrumah.
Following their detention during the rally, a number of Ghanaian celebrities have lent their voices to the requests for the protestors' release.
The celebrities from Ghana who responded to the demonstration are listed below.
protest.

Stonebwoy also tweeted/posted several hours later in a much longer tweet than Sarkodie's. But the tweet lacked any originality and stank highly of a hurriedly hired PR agent's writing or perhaps a ChatGPT generative response copied and pasted in X. Very impersonal and also he refrained from using the official protest hashtag. What on earth is #AfricanSystem ? What does it have to do with the current protest and what it stands for? Chaley 😩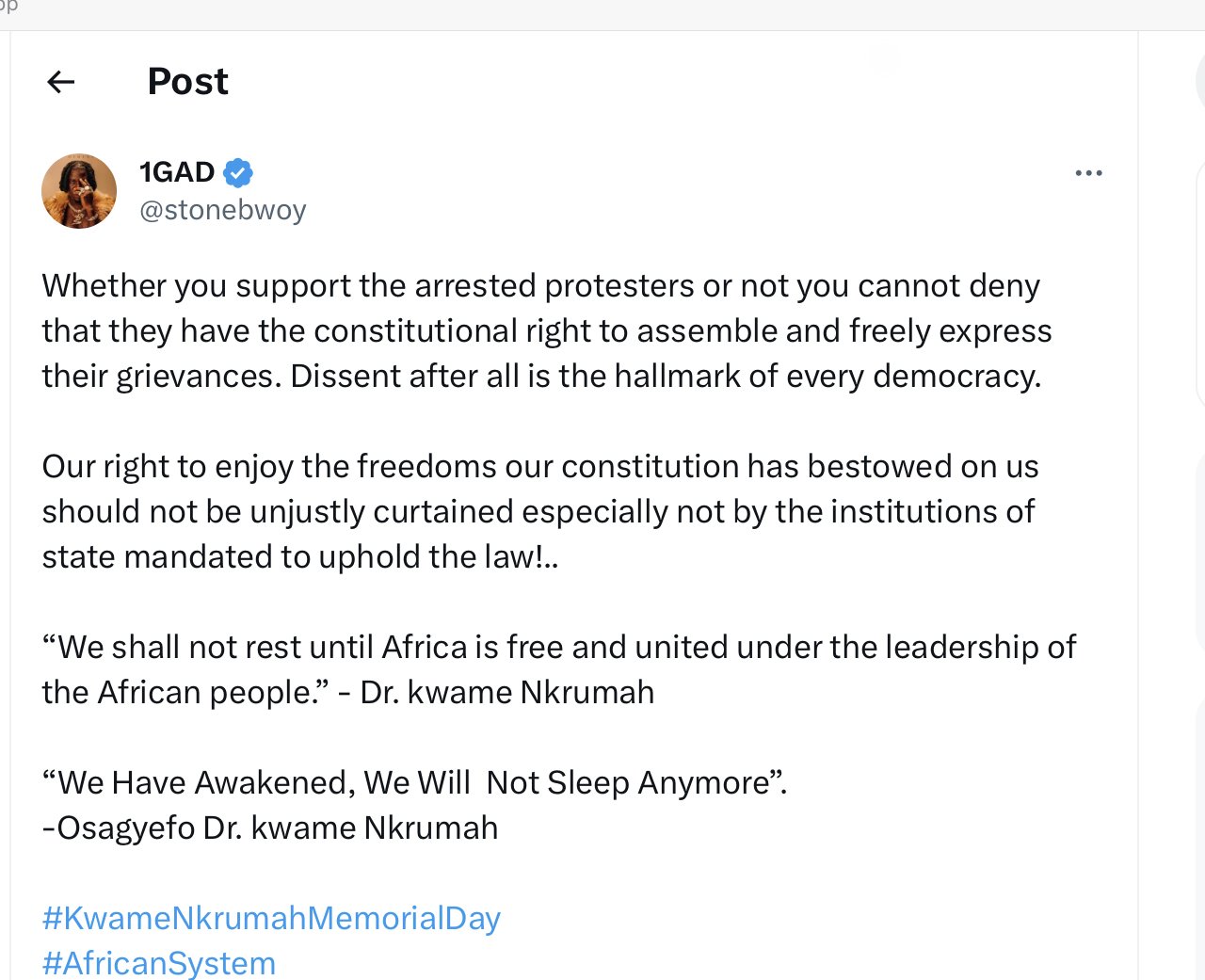 Then comes Gyakie the songstress who also tweeted at 6:31 pm a 'supportive' vague post which many of her followers rubbished off. Also, she kept out the protest hashtag. Noted.
Amaarae also tweeted out her support and shared how she just got news of the protest at 8:23pm. She asked her team to send some cash to the organisers of the protest for those who have been currently jailed. This post was more personal than a PR stunt as compared to other celebrity accounts.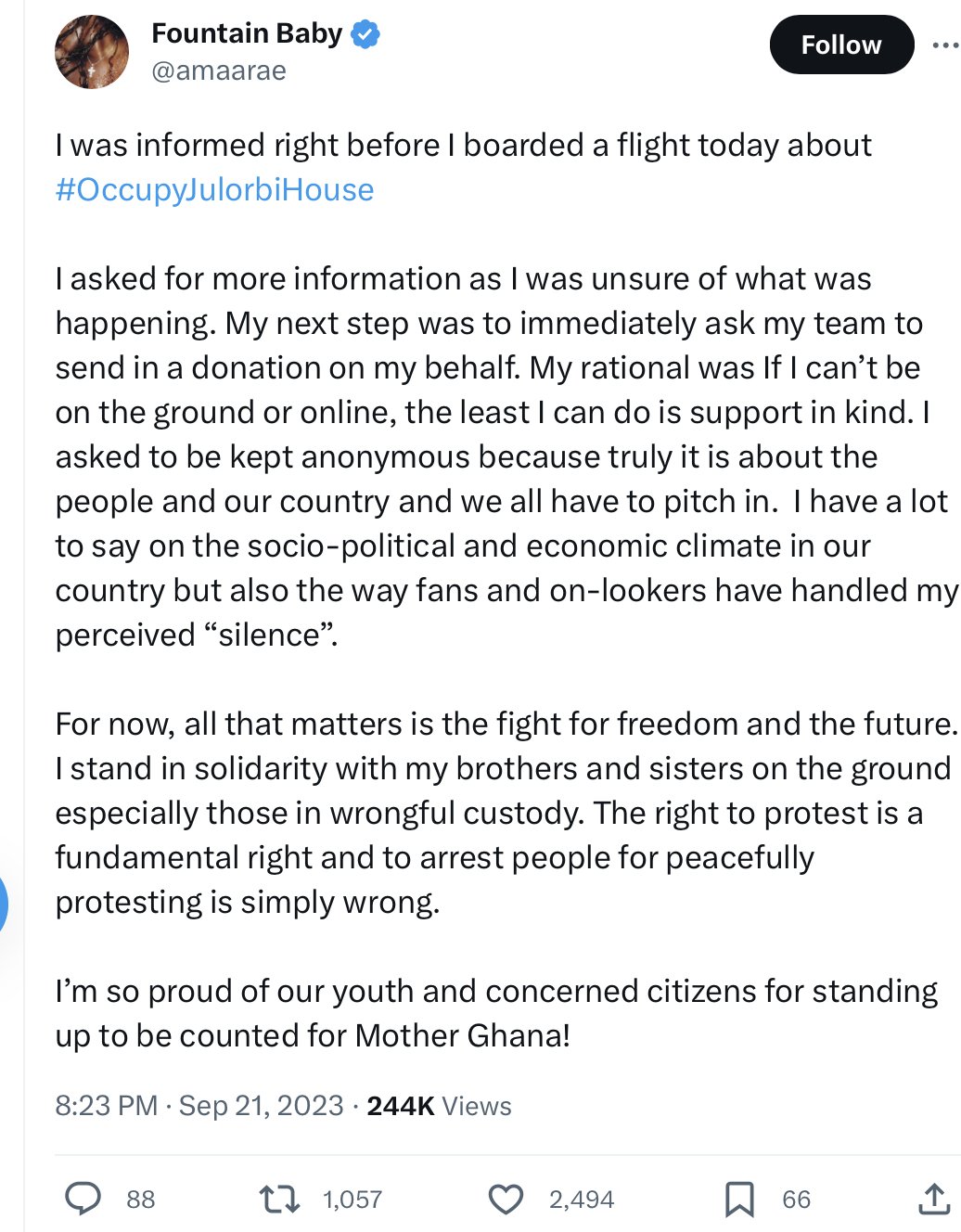 KiDi Music tweeted later in the afternoon a personal post on making an effort to help detained protesters. His followers had mixed reactions which sparred between appreciation and calling out the late post if not for the bashing they were getting on the X app.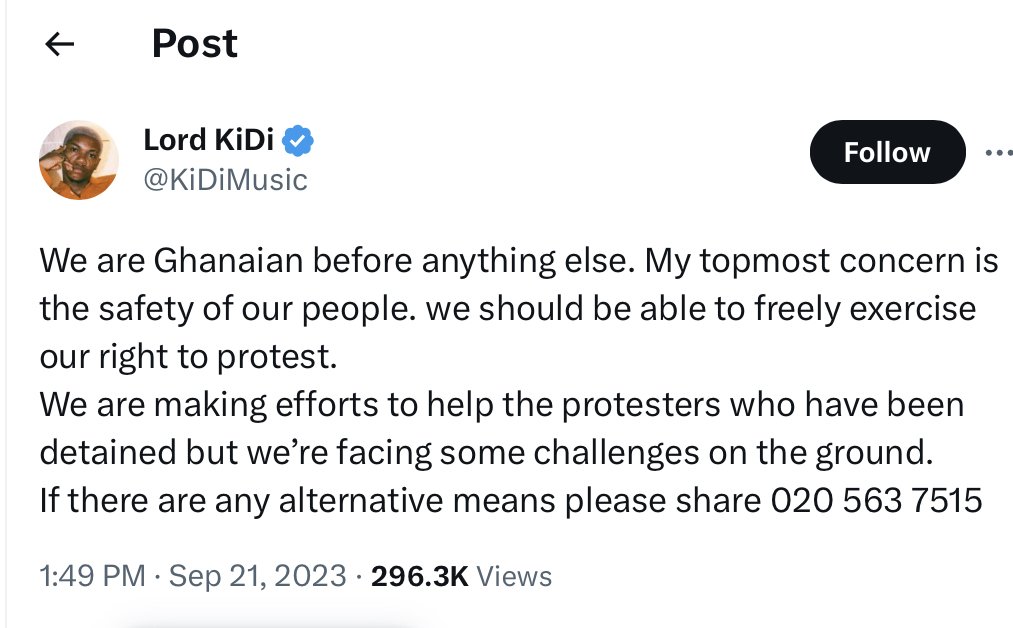 Yvonne Nelson's X account didn't have any posts regarding today's protest although she's tweeted her displeasure and disappointment in the current government on a few occasions.
Shatta Wale's Twitter account was laden with insults to whoever he's livid with a two tweets shouting at his followers.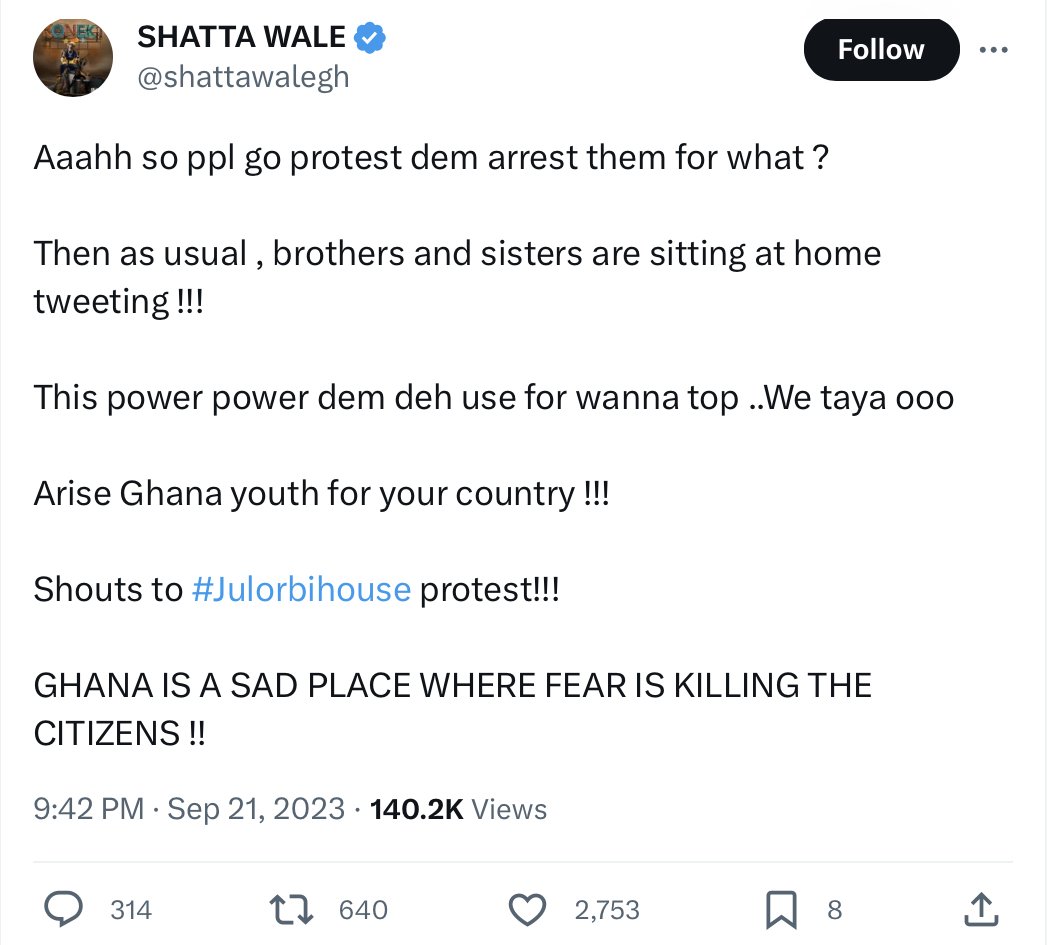 Meanwhile, the Terminator man King Promise finally posted something with many exclamation marks in a bid to be on the 'safe' side with the protest. This move stank so badly with his followers. His lack of using the protest hashtag was so obvious as well.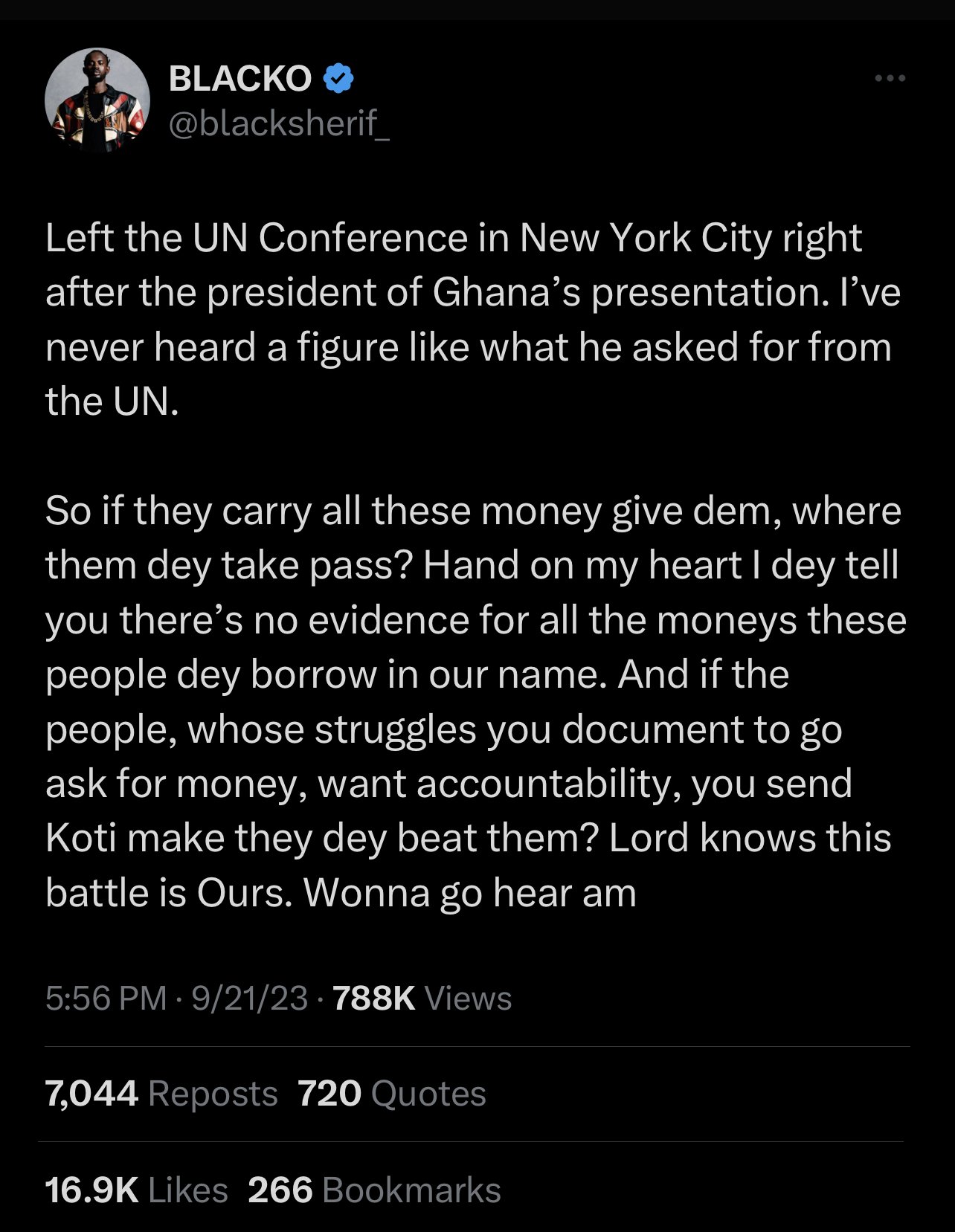 Black Sheriff's post at 5:56pm (also an afterthought) shared his mind on how Ghanaian leaders must give accountability to Ghanaians for monies collected from the United Nations agencies.