I Will Start Robbing If You Seize My Tricycle; Aboboyaa Rider Boldly Tell Police Officers
It was anger and disrespect when the MTTD department of the Ghana Police Service and a task force from the local assembly mounted the road to arrest tricycle riders using the Tema Motorway. Already, they had impounded some tricycles in the previous day and were there to continue the job.
It is an open secret that most people arrested by the police are humbled, they are mostly scared to go to jail or have their machines confiscated. In the worst-case scenarios, they are made to pay heavy fines before being released and to avoid all these traumas, the arrested person has to plead for freedom.
Day two of the exercise to arrest recalcitrant aboboyaa raiders began with members of the task force stationed at vantage points. They arrested about ten riders who were using other routes to avoid paying tolls. All the riders arrested were humbled and started begging the task force for forgiveness but Taufik Ibrahim was somehow stubborn.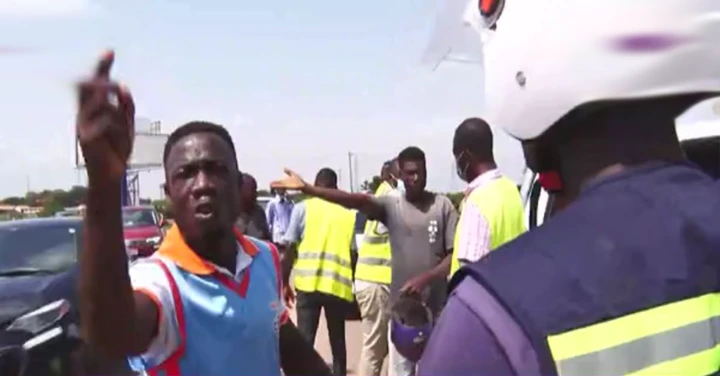 Taufik Ibrahim is unemployed and only collects refuse with his tricycle for money. At the end of the day, he pays his boss and gets chop money. He did not understand why the task force will impound his tricycle when he is trying to make genuine money. After he was arrested with others, Taufik Ibrahim became angry and told the police officers that if they should impound his vehicle, he would not be able to work legitimately again and the only option that will be left to him will be to steal.
Read Also;
Over 50 Drivers Arrested With Fake Insurance Stickers
Latest Transport operators warn of fare rise on Tuesday if… – GPRTU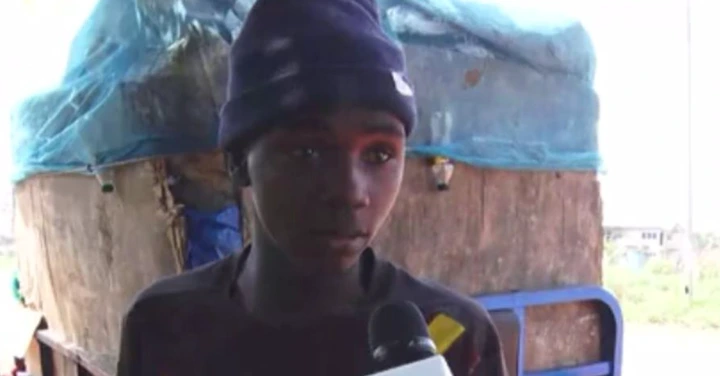 He was full of hope that if he start stealing, it will not be well for the country. The only hope for Taufik Ibrahim was that he wants to work genuinely by riding the aboboyaa and as such, he should be allowed to do so. What Taufik Ibrahim is forgetting to understand is that it is also illegal to ride the tricycle at places where he is not allowed to.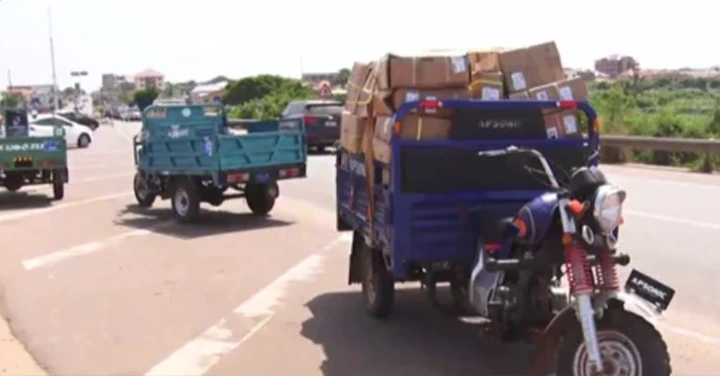 He is also forgetting to understand that if he should begin stealing, the police will arrest him and that can lead to something else. He should rather listen to authorities and use lanes that have been designated for tricycles before the worse happens. In the meantime, the police are dealing with him after his tricycle was impounded.