The unimaginable has happened on Onua TV studios today on Onua Maakye as Captain Smart pleads for forgiveness and promises not to use harsh words or insults on our leaders again and during his presentations.
He said he has come to realize how bad it is, he always uses his energy to insult them but he has seen no changes.
Captain Smart pleaded for forgiveness from the leaders and promised not to use harsh words for them on set again. He always insults them but they have not change. They still want to behave as if they have no sense and he is tired of them now. He cannot waste his fresh breath on them anymore. He said he will try as much as possible to present his contents without insult.
Read Also;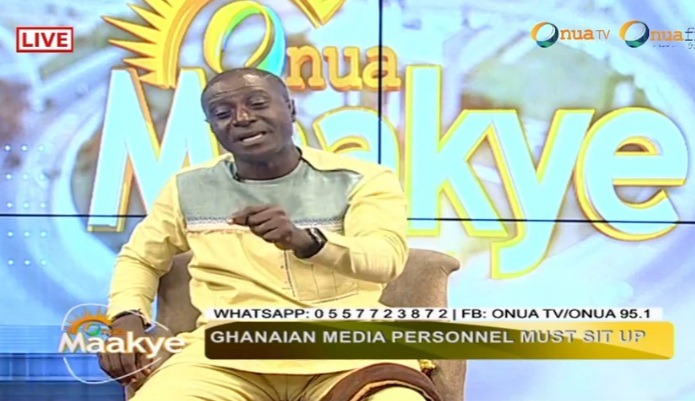 Captain Smart added that it is not because he is afraid of anyone or has gone to take something from someone to stop. But he has come to realize that it is a waste of breath to be insulting them while they continue to do the unnecessary things they do as leaders. The best is to change leadership at the end, and not insult them.
Another thing is we know Captain Smart is NPP affiliate and he says he is going to stop the insult. Is it because he is NPP and the government in power is the NPP? Or it will be applied to every political leader who messes up, irrespective of party.
Source: operanewsapp