Fuel Prices To Go Up Again
The prices of petroleum products on the local pumps in Ghana would shoot up. The projects as provided by the Institute of Energy Security (IES) says the expected rise will be 2 percent of the exiting prices of petroleum products.
In an analytical report published by the IES's Policy Analyst, Fritz Moses, there are about three compounding factors contributing this rise in prices of oil commodities. He explained that a 4.05 percent increase in the price of International Brent crude, coupled with a 0.31 percent decrease in price of gasoline, a 1.05 percent increase in gasoil price, and a depreciation of the Ghana cedi of 1 percent against the international trading currency of the United States dollar, will cause a majority of Oil Marketing Companies (OMCs) in Ghana to effect a corresponding rise in prices of fuel at the pumps.
This increase in prices of oil commodities are the international market will ripple into an accumulated rise of 2 percent in petroleum products at the pumps; where currently in Ghana, the national average price of fuel per litre at the pump is pegged at Gh¢6.12 for both Gasoline and Gasoil.
In a detailed explanation of the factors contributing to the hikes at the international market, IES says the US Gulf's crude oil was shut as a result of Hurricane Ida which hit the enclave recently. The resulting effect is the shutting down of nearly 96 percent of the production capacity per day.
The adverse effect of the Delta COVID-19 variant has also impacted the international market for oil commodities. In Ghana, the continued increase in petroleum prices ripples into an increase in foods and other services, especially transportation.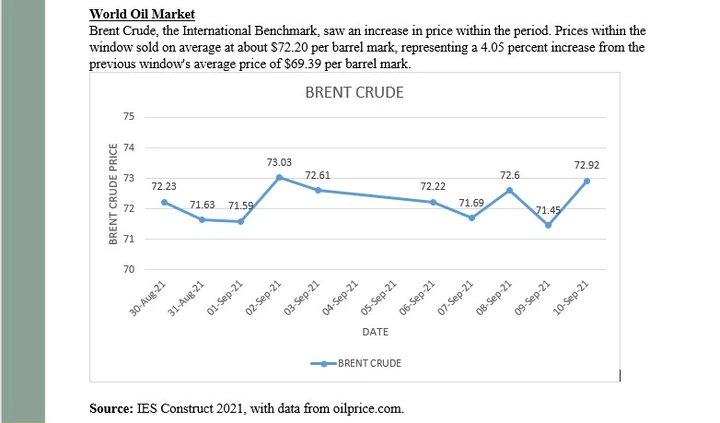 The fears given the recent hikes in prices at the pumps is that commercial drivers will demand a corresponding increase in transportation fares. It surely would generate a huge debate, and as usual the associated politics between the governing New Patriotic Party (NPP) and the opposition National Democratic Congress (NDC) as to whose administration was better in managing the prices of fuel.