Celebrities
Evangelist Suro Nyame begs God to take his life
Evangelist Suro Nyame, a street preacher, made a comment on social media that has many wondering what may be wrong.
He said in a recent internet post that he was so fatigued that he wanted God to end his life right now.
His post reads: "I will be happy if God will end my life this time am tired father."
See the screenshot of his post below: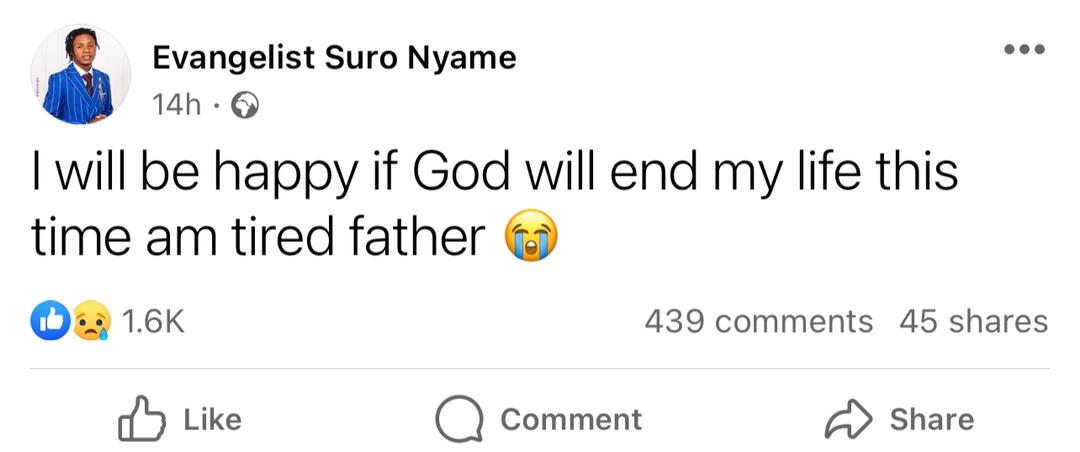 Why the pastor would say something like that is unknown.
Evangelist Suro Nyame has made it his mission to share the gospel with young people living in the Ghetto and even with those who are seen as "Bad Boys" by society.
With fresh vigor, he began preaching in the streets. He preaches in a different way than the typical preachers we encounter on the street every day.
Unlike the street preachers, evangelical Suro Nyame wears a gangster-style outfit, has a dreadlock, and fearlessly shares the gospel with the public.
The eccentric man of God has recently directed his energies and trained his radar on the Ghetto population.