General
Check out the six presidents who attended Achimota High School
Achimota School is an academic institution famous for its academic prowess and historical past, located in the heart of Ghana.
This exclusive institution, which is located on the outskirts of Accra, the nation's capital, may be proud of a distinguished list of former students who represent the very best of African leadership and whose impact transcends national boundaries.
Achimota School has served as a vehicle for brains destined to change the destinies of nations, from liberation fighters to politicians.
The Presidents of Ghana and other African nations are listed in this article by GhanaWeb, honoring their transforming journeys from this revered school to the halls of power.
Dr. Kwame Nkrumah
Dr. Kwame Nkrumah, the first Prime Minister and President of Ghana, led the Gold Coast to independence from British colonial rule in 1957. An influential advocate of Pan-Africanism, he played a pivotal role in the founding of the Organization of African Unity and was honored with the Lenin Peace Prize from the Soviet Union in 1962. Nkrumah's leadership spanned five years and 240 days, from July 1, 1960, to February 24, 1966. His educational journey began at the Government Training College, soon to be known as Achimota School, where he graduated in 1930.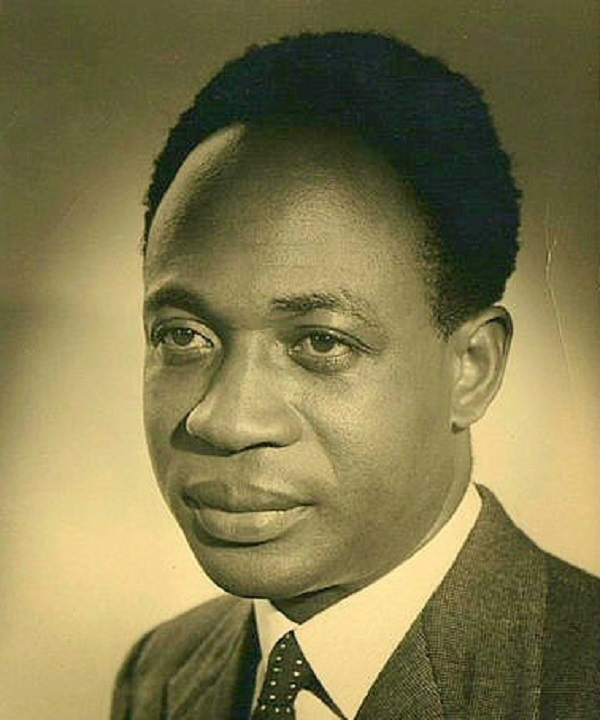 Edward Akufo-Addo
Edward Akufo-Addo, a member of the "Big Six" leaders of the United Gold Coast Convention (UGCC), was one of the founding fathers of Ghana. Born on June 26, 1906, in Dodowa, Greater Accra Region, he was a staunch advocate for Ghana's independence. His educational path led him through Presbyterian Primary and Middle Schools in Akropong, Presbyterian Training College in Akropong, and Abetifi Theological Training College. In 1929, he embarked on his journey at Achimota College, earning a scholarship to St Peter's College, Oxford.
Former President Jerry John Rawlings
Jerry John Rawlings, a former President of Ghana, received his education at Achimota School, earning his General Certificate of Education 'O' Level in 1966. His dedication to serving in the military was evident during his school years as a member of the cadet corps. Rawlings, who passed away at the age of 73 in November 2020, left an indelible mark on Ghana's history.
John Evans Atta Mills
He was a Ghanaian politician and legal scholar who served as President of Ghana from 2009 until his death in July 2012. Atta Mills had previously held the position of Vice-President from 1997 to 2001 under President Jerry Rawlings. He also contested in the 2000 and 2004 presidential elections as the candidate of the National Democratic Congress (NDC).

His educational journey began with primary and middle school at Huni Valley Methodist Primary School and Komenda Methodist Middle School, respectively. Subsequently, he pursued his secondary education at the prestigious Achimota School, where he completed the Ordinary and Advanced-Level Certificates in 1961 and 1963, respectively. Later, he attended the University of Ghana, Legon, where he earned a bachelor's degree in law (LLB) and obtained a professional law certificate in 1967.
Robert Mugabe
Robert Mugabe was a Zimbabwean revolutionary and politician who served as Prime Minister of Zimbabwe from 1980 to 1987, followed by his presidency from 1987 to 2017. He assumed leadership as the head of the Zimbabwe African National Union (ZANU) from 1975 to 1980 and later led its successor political party, the ZANU – Patriotic Front (ZANU–PF), from 1980 to 2017.

Interestingly, the former Zimbabwean leader also attended Achimota School during his educational journey.
Sir Dawda Jawara
Sir Dawda Jawara was a prominent Gambian politician who served as Prime Minister from 1962 to 1970 and subsequently as the first President of the Gambia from 1970 to 1994. His educational background was marked by attendance at the Methodist Boys' School in Bathurst, followed by his enrollment at Achimota College in Ghana.

Jawara's career initially led him to pursue veterinary training at the University of Glasgow's School of Veterinary Medicine, which he later completed at the University of Liverpool. Subsequently, he decided to enter politics and became the secretary of the newly formed People's Progressive Party (PPP).

He was elected to the House of Representatives in the 1960 election, eventually ascending to the role of the PPP's leader. In 1962, he became the Gambia's first Prime Minister, marking a significant milestone as only the second head of government, following Pierre Sarr N'Jie's term as Chief Minister.

Under Jawara's leadership, The Gambia gained independence from the United Kingdom in 1965, with Elizabeth II remaining as the head of state, holding the title of Queen of the Gambia.