Politics
Check out the list of NPP gurus who wants Alan to rejoin the party
On September 25, 2023, Alan Kyerematen announced his plans to run as an independent for president in the 2024 elections following his resignation from the New Patriotic Party (NPP).
He claimed as his grounds for leaving the NPP's super delegates elections poor treatment and claims of intimidation.
He expressed his concern that similar problems would come up again in the NPP's next election to choose the party's flagbearer.
But, a few NPP officials are insisting that action be done to reintegrate Alan Kyerematen before the 2024 elections.
polls.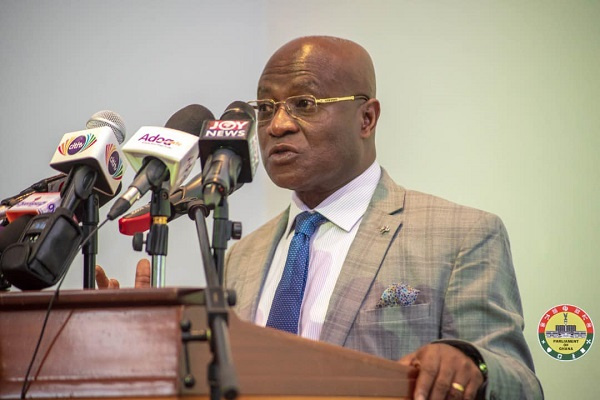 1. Osei Kyei-Mensah-Bonsu, Majority Leader and MP for Suame Constituency
Osei Kyei-Mensah-Bonsu, in making the call emphasized the fact that Alan is a valuable asset that the NPP shouldn't lose him stating that he was willing to explore every option, no matter how slim, to achieve this.
"I think that every effort must be made, even if it's a one percent possibility. Let's see what will come out of it. We are talking about Alan's situation, where we are saying that let's still engage if he will come back.
"To go into specifics will be a difficulty; it may hamper the reconciliation I'm suggesting. It's possible to bring him back," he said in an interview with Joy News.
2. Prof. Aaron Mike Ocquaye, chairman of NPP presidential election committee
Prof. Mike Ocquaye, described Alan Kyerematen as a "man of excellence" and lamented the loss of such a valuable party member.
He stressed the importance of engaging Kyerematen to return, recognizing that politics is a numbers game and that Kyerematen's inclusion would strengthen the party.
"He is a fine gentleman. I'm sorry that today, we don't have him but like the Majority Leader said, we will need to engage him because politics is a game of numbers and he (Alan) is a man of excellence.
"The party will engage him in all possible ways because the Akans say 'nsamanfo koraa pɛ wɔn dodoɔ na ateasefoɔ' to wit; even ghosts love their numbers, how much more the living," he made this call in an interview with Metro TV.
3. Hackman Owusu-Agyeman, Chairman of the NPP Council of Elders
Hackman Owusu-Agyeman, Chairman of the Council of Elders of the NPP, referred to Alan Kyerematen as a "prodigal son" and stated that he would be welcomed back into the party if he decides to return.
Owusu-Agyeman stressed the importance of party unity and the need for numbers in politics.
"If he wants to come the rules are very clear. He has said openly that he has resigned, if he wants to come back, he has to reapply. The rules are there in Article 3. So, he would have to do that.
"He's welcome to come, we need the numbers, a party is made up of the numbers, we're not pushing anybody away. All of them are coming over, I'm not a priest but there's something called a prodigal son, if you go out and you want to come, you're welcome.
"And I don't think he's going to – with his butterfly – be the one who's going to 'revolutionarise' political thinking and political activities in this country. He must come back. If he has erred, we will look at it, consider it, and bring him back," myjoyonline.com quoted him to have said in an interview.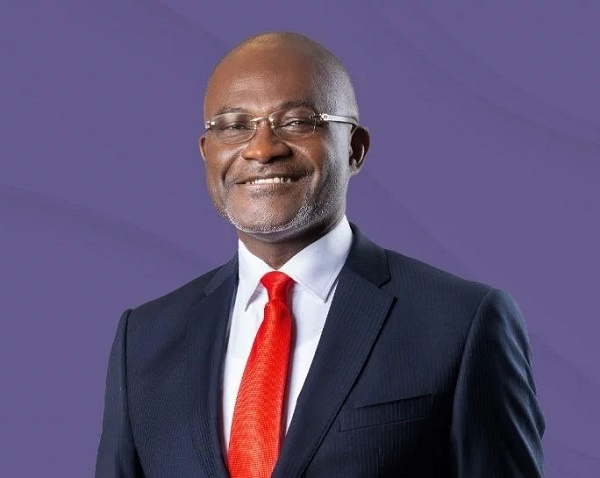 4. Kennedy Agyapong, NPP flagbearer hopeful
Kennedy Agyapong, an NPP flagbearer hopeful, recently promised to bring Alan Kyerematen back to the party if he becomes the flagbearer.
He emphasized the need for unity within the NPP and called for support from Alan's followers.
"All Alan supporters here, I want you to support me because I want unity.
"And if you vote for me and I become the flagbearer, I assure you that I would bring Honourable Alan Kyerematen back to the party," Ken, who is the Member of Parliament for Assin Central, said to NPP delegates in the Tamale South and Tamale Central constituencies, in the Northern Region.