Trending
13 years unemployed graduate burns all his certificates from primary to university
Thirteen years after graduating from university, a Nigerian man set fire to all of his diplomas because he could not find employment.
After failing to land a job with them, the Ajayi Crowther University graduate became irate and frustrated with his circumstances, leading him to resolve to put all of his diplomas on fire.
He displayed every diploma he had received, from elementary school to a university degree, and declared that he had no need for them all.
After completing his National Youth Service Corps (NYSC) and graduating from Ajayi Crowther University in 2013, the guy known as Lutimain Alvin Lanre bemoaned that he had been working as a drag for those who hadn't attended school like him.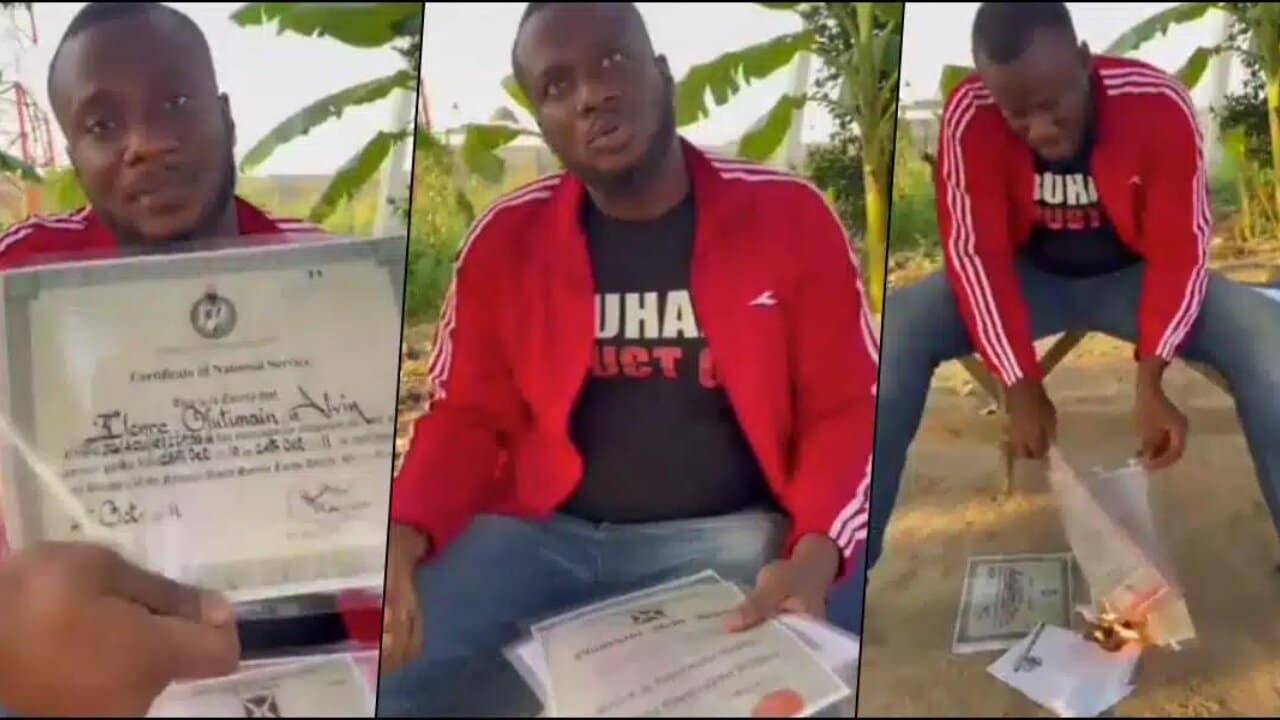 Since he couldn't utilize any of the credentials, he made the decision to burn them all.